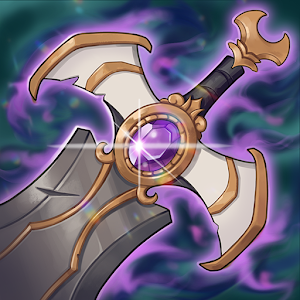 Rating: 4.2/5
The very Idle RPG we all wanted
An Idle RPG, easy to play, simple to control!
Legendary items acquired from production, not Gacha
The most powerful Legendary Heroes and Weapons
are only available from production!
Added combat tension with Boss skills
Thrilling Boss Hunt with many debuff skills!
Endless dungeons never the same
Different item drops and ways to clear for each dungeon!
Many heroes and many weapons
Hunt with endless combination of Heroes and Weapons!
Why it's so fun?
Enjoy the action with easy taps!
So many Monsters to hunt!
Level up your own party with Heroes and Weapons!
If you love an idle RPG!
If you want to collect 200+ swords!
If you want powerful stages and fun to hunt the dragon!
If you want much fun with many modes!
If you want to clear many dungeons at once!
Download it here