In the ordinary world, we're using markers, highlighting important documents or laying them out in folders of different colors. This allows us to be organized and quickly find the information we need. Why don't we bring the same approach to our computer files world?
This is exactly what today's deal software is doing. Folder Marker lets you add colors and/or images to Windows' folder icons. Seems trivial, right? Yet once you start using it, you'll wonder why Microsoft never bothered to incorporate such capabilities into Windows. It's awesome.
Once you have installed Folder Marker, right-click the folder you want to customize. Go to "Mark Folder" item there, and click the icon you like. That is it!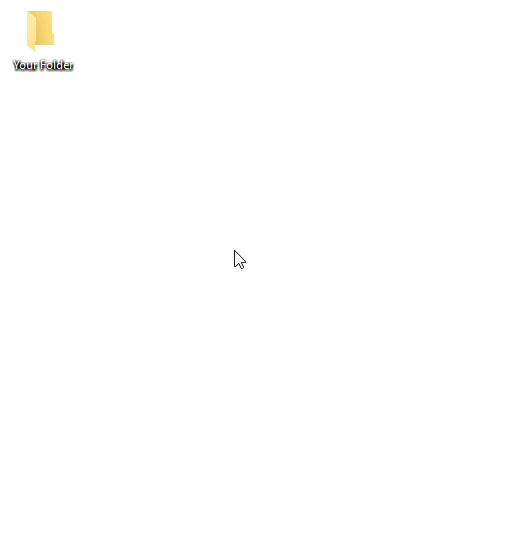 Folder Marker Pro lets you distinguish between folders by assigning different colors, priorities, work status, or type of file, just in a single click of your mouse! Freed from the uniformity and blankness of yellow folders, you'll be able to tell, visually, what kind of files are in any folder that you've marked with Folder Marker Pro! On a basic level, you can assign folders to represent various types of files in your workflow. Then, you can mark folders by how high of a priority those files are, or by the level of completion of the work inside the folder!
Pro edition has advanced features such as:
– ability to customize Network folders
– a backup feature, that allows you to restore your colorization after reinstalling your operating system or after migration to another computer.
– command-line work. This allows you to write your own script and automate marking of folders in your specific cases.
– ability to customize folder icons without changing its date. It is convenient if you sort your folders by dates.
If you've got some favorite icons in your arsenal, you can use them in conjunction with Folder Marker! Just select an icon (like a whimsical URGENT sign) in ICO, ICL, EXE, DLL, CPL, or BMP format, and use it to mark up your folders. And you won't be needing to mark folders one at a time, either — Folder Marker Pro lets you work with several folders at once, or mark up sub-folders.
Folder Marker Pro has 148 icon options built-in but with Music Folder Icons you get even more. The Music Folder Icons pack consists of 89 additional icons with music-themed symbols:
– 17 icons with the symbols of musical instruments;
– 12 icons with symbols of different music directions;
– 10 icons with the logos of the most popular audio editing software;
– 14 icons with different audio file formats;
– 24 icons associated with music in general, from concerts to autographs of stars; and
– 12 icons symbolizing organizational activity in the music sphere.
Organize your music projects and audio collections!
Folder Marker Pro + Music Folder Icons Bundle
$16.47 70% Off