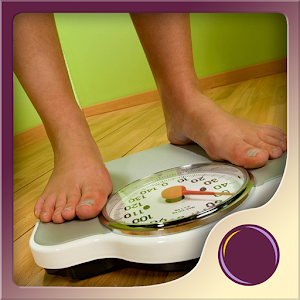 Rating: 4/5
*** Winner of Best Fitness App at The Best Mobile App Awards! ***
**AWARD-WINNING UK HYPNOTHERAPIST**
Tired of trying to lose weight and failing? Then use the Easy Weight Loss App to achieve your weight loss goals fast and with ease and confidence!
The app has been created by award winning UK hypnotherapist Darren Marks and has already helped tens of thousands of people successfully lose weight and received rave reviews worldwide.
Don't worry if you're new to hypnotherapy, with this app you'll get lots of great tips that effortlessly guides you towards a successfully losing weight!
____________
APP FEATURES:
-Easy Weight Loss state-of-the-art hypnosis sessions
-Free access to all Harmony Hypnosis apps when you subscribe to Easy Weight Loss. This allows you to continue to use Harmony Hypnosis to improve your life in all kinds of ways long after you've lost the weight.
-Lifetime support that will help manage your experience with the app
-Supporting material to help you lose weight fast!
We have also included hypnosis sessions by Darren Marks to help you along the way:
1) Relax Completely
2) Release Limiting Beliefs & Decisions
4) Be Successful & Achieve Your Goals
Download Easy Weight Loss now, be motivated, begin to lose weight and feel back in control today!
**************
But don't just take our word for it:
"Darren knows how to help you lose weight! No more quick fad diets, just sensible eating for me!" – Zest Magazine Review.
"Works great, worth every penny…I've been using the easy weight loss app for many months now and have lost almost 55lbs now. Nothing is a magic solution, but this makes the hard work seem easy." Busymomof2
"Tried calorie counting and various diet plans but with limited success losing weight. My diet coach recommended this hypnotherapy app and it's now become part of my regular routine, helping me manage a sensible diet and avoid all those pesky snacks! Mrs D. Johnson, Admin assistant, USA
"The Ultimate in Self Help… The high quality recordings entertain, relax, entrance and help get results rapidly today!" Yoga Magazine.
———————————————————————————————————————
We're passionate about helping people use hypnosis to lose weight and maintaining a sensible diet. So your feedback is important to us. So please email us at info@hypnosisappstore.com with any questions, feedback or weight loss tips.
Download Easy Weight Loss and start losing weight today!
Easy Weight Loss Premium is an auto-renewing subscription which opens all locked sessions in the app as well giving access to all sessions in all Harmony Hypnosis Apps
Download Easy Weight Loss and start losing weight today!
Download it here